Indigenous Education Strategy - Issue 19
FaFT Mums Reconnect at Garma
Kyaciah and her daughter Azelea enjoyed the shade and company of other parents at the Families as First Teachers (FaFT) play space at the Garma Festival.
Kyaciah attended FaFT for the first time when Azelea was just three weeks old. She said it was a great way to meet other Mum's especially since she had just returned home to Arnhem Land after living in Adelaide.
"I've just returned from Adelaide where I've been living for the last 12 months," she said.
"I came back because I miss this place; the seafood, the water, the hunting and the people."
FaFT is an early childhood program for children aged from birth to four years and their families. It uses play based experiences and activities to increase a child's development while working with parents to build capacity.
"I love meeting other mums at the FaFT and watching my little girl meeting other children her age," Kyaciah said.
"We sing songs and do different activities. We cook for our kids and swap recipes and ideas."
The FaFT play space at the Garma Festival was popular with babies and toddlers, mothers and fathers, aunties and grandmothers who made the most of the interactive learning opportunities on offer, playing games, singing songs and making clay animals together.
Families as First Teachers operates across 38 sites in the Northern Territory.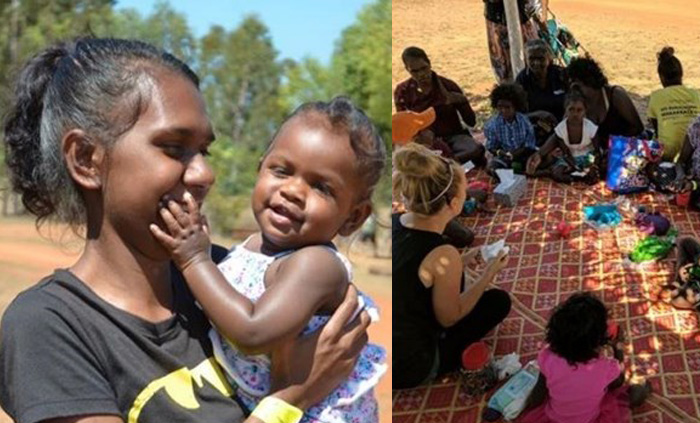 Print all pages in this section
---
Last updated: 11 September 2018
Give feedback about this page.
Share this page:
URL copied!