Indigenous Education Strategy - Issue 19
Drumming Up Support For Language In Schools
Senior Yolngu woman and Co-Principal of Yirrkala School Merrki Ganambarr-Stubbs joined an esteemed panel on ABC's The Drum to explore this year's Garma theme of "truth telling".
Merrki was joined by prominent Aboriginal leaders Professor Marcia Langdon, Andrea Mason, Joe Williams and Sally Scales, to discuss a variety of topics including gender equality, politics, mental health and domestic violence.
As the conversation turned to education Merrki highlighted the important role that language plays in education in her own community.
"I am very passionate about children and education and language," she said.
"Yolngu and Indigenous and Torres Strait Islander people who have their first language should learn and speak their own language in schools. Australia should encourage our Indigenous languages.
It is not just one language, there are many languages in Australia."
Merrki went on to describe the way two-way learning happens at Yirrkala School where her students are first taught outside, on Country before moving inside to explore the same topic from a western perspective under the Australia Curriculum.
"They are [first] taught on the land and then we go into the classroom to look at the western curricula.
Thinking in the Yolngu way and then going to the Western way makes it so easy," she said.
This approach is made possible by a fully equipped language and resource production centre based at Yirrkala Community School, which has won national and international recognition for its work in supporting the school's bi-lingual learning program.
A new Indigenous Languages and Cultures Curriculum has been written and is currently being trialled to help support more remote schools keep their Indigenous languages and cultures strong.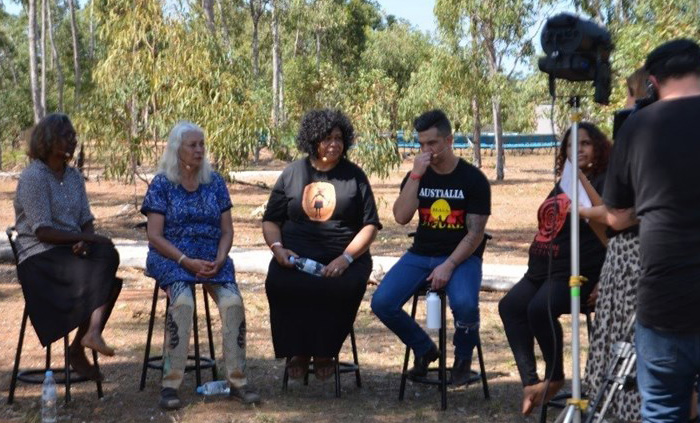 Print all pages in this section
---
Last updated: 11 September 2018
Give feedback about this page.
Share this page:
URL copied!