Indigenous Education Strategy - Issue 19
Dancing To Their Own Tunes
Students at the Garma Festival donned headphones, tapped screens and played marimbas, ukuleles, guitars and bucket drums to create their own tunes as part of interactive music making workshops run by the Northern Territory Music School.
Gove-based NT Music School teacher Bob Pearse, who facilitated the workshops with Darwin-based NT Music School teacher Kris Keogh said the aim was to inspire the students and get them excited and creating.
Some students worked with an easy to use, accessible music making application called Groovebox to record their electronic sound tracks which were then played on loudspeakers across the festival.
"The students were really excited to share their music and hear it being played over the loud speaker," said Kris Keogh.
"They've been making some pretty awesome beats this morning," said Bob Pearse.
The Northern Territory Music School has a proud 45 year history and teaches more than 1150 students from across the Territory in Years 5 to 12 weekly music and performing arts programs, including Battle of the School Bands, VAMPtv, Rising Star and The Beat.
Download your favourite electronic sound tracks from Garma including Ntaria Jam, Galiwin'ku Crew and Sheperdson Boyz.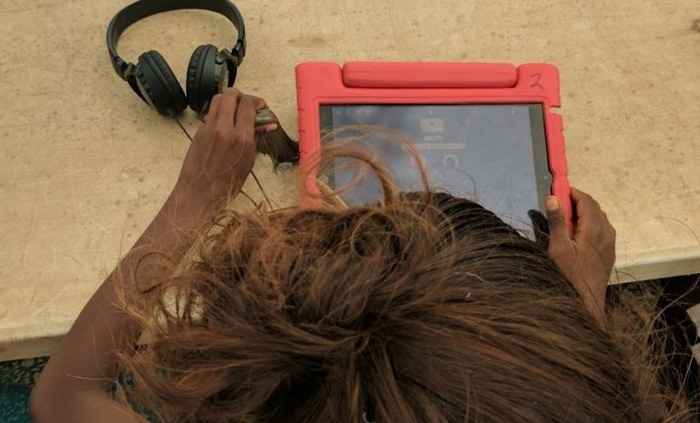 Print all pages in this section
---
Last updated: 11 September 2018
Give feedback about this page.
Share this page:
URL copied!