Orientation and induction for urban and rural teachers
Mentoring
Mentoring is a two way relationship. Mentors and mentees assist each other to become the best teachers they can be.
Mentoring will help build the capability and professional standards of a teacher-mentee to develop against the Australian Professional Standards for Teachers and cultivate professional identity.
For graduate teachers and teachers new to the Northern Territory, teacher-mentors can provide professional and wellbeing support to assist moving from provisional to full registration.
Go to the Teacher Registration Board of the Northern Territory website for information on registration, supporting documents and processes.
Mentoring support resource
You will have access to online mentor and mentee training when you commence with the department.
Effective Mentoring Guide PDF (5.1 MB)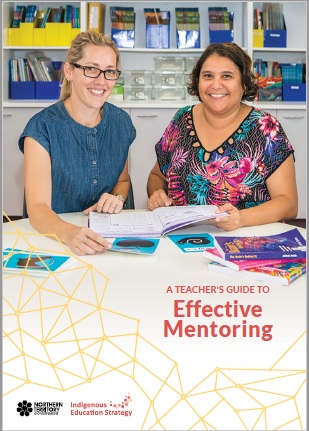 Print all pages in this section
---
Last updated: 28 October 2021
Give feedback about this page.
Share this page:
URL copied!