School Resourcing Model – Action plan for the future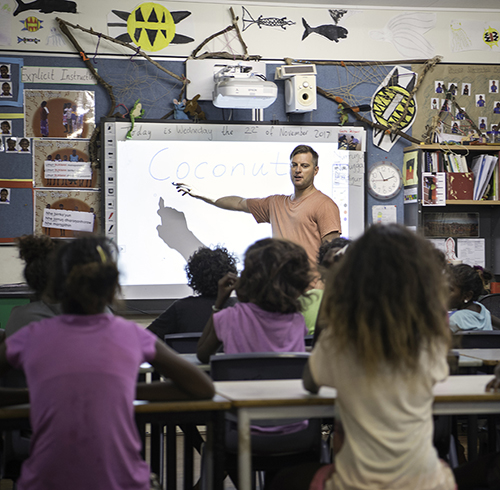 Our vision is for a strong public education system that ensures equity and gives every child the opportunity to engage, grow and achieve.
Schools are at the centre of this vision and school leadership that lifts performance and capability is critical to the Northern Territory becoming the most improving education system in Australia.
To help us achieve our vision, we are building a new School Resourcing Model, informed by recommendations from the independent review of global school budgets. All recommendations from the review have been accepted in full or in principle, subject to further investigation and analysis.
Our School Resourcing Model will meet the needs of students and will provide schools with flexibility, budget certainty, improved support and budget management. Our action plan for the new School Resourcing Model focuses on four solution themes:
Better support for schools through targeted investment
Improving budget certainty for schools
Better budget management
Targeting funds to student need
The action plan is focused on building a School Resourcing Model that meets student need and provides schools with flexibility, budget certainty and improved support for better budget management. It also includes a timeline and key milestones so that we are accountable, transparent and deliver on our targets.
Download the Investing in Government School Education - Action Plan in Response to the Review of the Global School Budget Funding Model PDF (5.2 MB)
Download the recommendations from the Review of the Global School Budget Funding Model PDF (826.5 KB)
Download the full report from the Review of the Global School Budget Funding Model PDF (3.4 MB)
Learn more about Government School Funding in the Northern Territory
Last updated: 05 December 2017
Share this page: