Seven students join a stellar cast
Seven Clyde Fenton Primary school students and a teacher are now part of the cast of Top End Wedding — the comic story of Sydney lawyer Lauren and her fiancé Ned, and their search for Lauren's mother, who is somewhere in the Territory.
The new feature film, starring Miranda Tapsell (The Sapphires) includes scenes from Katherine Gorge, and the Year 6 extras learned about the artistry of movie making.
Teacher Angela Everett said: "It was a great learning experience for the children. They had to spend the entire day there for what will amount to about one-minute in the actual film.
"Our part in the movie took three hours to shoot, but the kids got a fabulous insight into the complexity and rigour of a movie set."
The filming location, accessible by boat, was surrounded by sheer rock faces.
Film initiate Mahli Bowman-Brooks said: "Miranda Tapsell was really nice and friendly. She was a really down to earth, and happy to talk to us and take a photo."
Coactor Marley Newman added: "It was a long day, but really interesting. I never knew making a movie was so complicated."
Angela Everett, and each of the student extras, will be identified in the end of film credit crawl.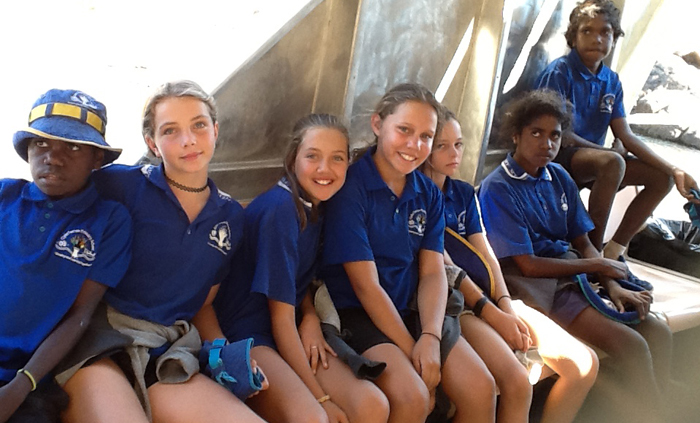 (Picture: Clyde Fenton students travelling by boat in Nitmiluk Gorge)