Department of Education
Become a teacher, scholarships, relief teaching, exchange programs, working with children clearance.
NT Board of Studies, Teacher Registration Board, Quality Education and Care NT.
World Teachers' Day, Teaching in the Territory Excellence Awards, Beat Festival, Chief Minister's Literacy Achievement Awards.
A-Z of government school policies.
Department annual report, legislation, school annual reports.
Reform of the Education Act, change in school term dates, Indigenous education review, review of middle schooling.
Enrolment and attendance, Northern Territory Certificate of Education and Training (NTCET), NAPLAN, Australian Early Development Census.
Strategic plan, infrastructure investment, Indigenous education, increasing school autonomy, middle years, international education and training.
Curriculum resources, NTCET, NAPLAN, VET, students with disability, professional development, back to school payment.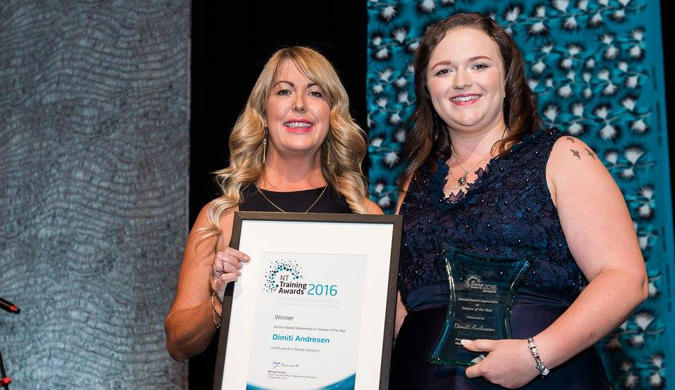 NEWS / 19 Sep 2016
Dimiti Andresen has claimed the School-based Apprentice or Trainee of the Year Award at this year's NT Training Awards.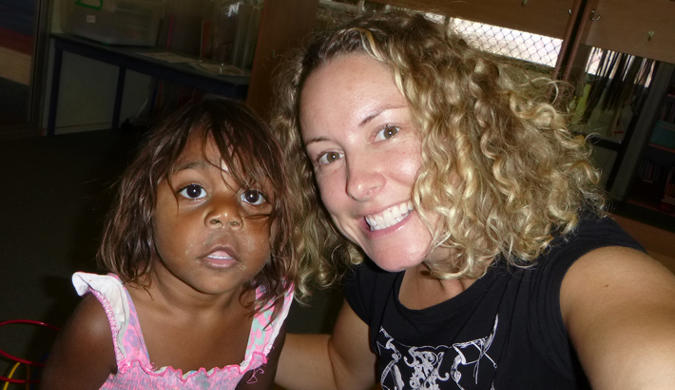 NEWS / 19 Sep 2016
A teacher with a passion for social justice, human rights, equity and universal access to education, has been nominated for a Northern Territory Education and Care Award.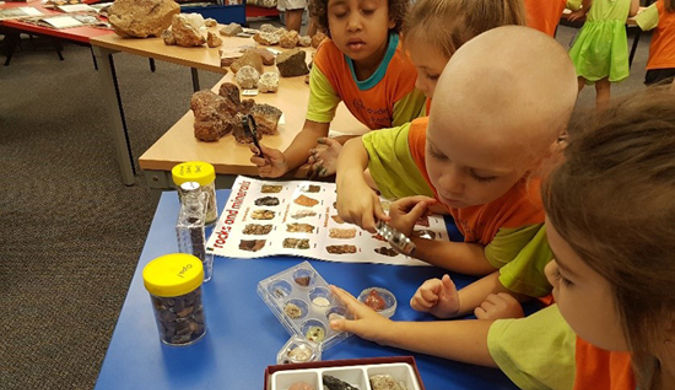 NEWS / 14 Sep 2016
Students at Moulden Park Primary School explored many facets of science during their recent Celebration of Science Day.